BETWEEN PARIS, ROME, AND BERLIN, I SNATCHED UP A FEW NEW THINGS, WHICH ARE SCATTERED IN HERE, AND ALSO FOUND LOVE WITH A BUNCH OF STUFF I HAVE PREVIOUSLY ACQUIRED! GATHER ROUND, CHILDREN...

I have always been told that everything is more expensive in Europe. That is true for things that are readily available, designer, and/or made here in the States, but believe it or not, loads of great European brands are way less expensive over there! It works both ways… imagine that! This dress, which I got for a trip to D.C. next month, was €30 in Rome. I pulled it up online, and guess what? In the US, it costs $60. Maybe shipping is the issue, but that's a pretty significant difference in cost when you are not spending a large amount. I am pretty psyched about this purchase, regardless of price. I love the dress, and how it fits, feels, and looks. I had never heard of Mango until Italy, but they have a lot of pretty things at affordable prices!
I swear by these headphones. I have had them and used them nonstop for probably three years now, and the ear cushions are just beginning to tear. The sound is great considering the incredibly affordable price tag. The color, which appears bright online, is actually a nice shade of navy blue rather than my idea of "indigo." Since they are nearing the end of their lifespan, I have come to realize just how faithful these things have been. Thank you, Urbanears. My next pair will be either white or lavender…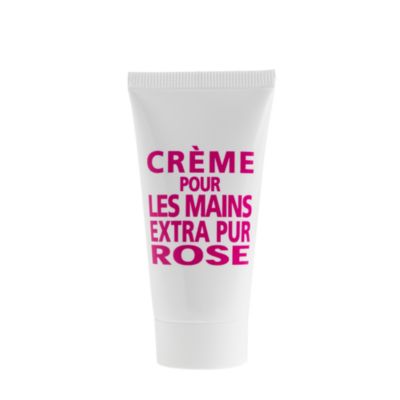 If you love yourself, get your hands on this hand cream. If you are in France, and you love some other people, get their hands on this, too, in the form of gifting! At Bath and Body Works prices, especially during national sales, these are gems. Anything from Comagnie de Provence is worth it. The 1 oz travel size is about $6 in the US and, going along with the theme from the dress, costs €3 in Paris. I scored it for  €1.50 during the sale, along with some other buys that will surface on this website soon enough. The rose scent is fantastic, and I will never get sick of it, ever. It is a new classic, in my humble opinion.
I have these in a pretty pale bluey grey, which is really neutral and works with everything. I worship them, aside from the fact that they dirty very quickly in certain circumstances. They are as comfy as regular workout sneakers, except you can wear them with any casual outfit. Unfortunately, I picked mine up at Marshall's, and the color is nowhere to be found online. I linked the next-closest available option!
I am going through withdrawals. These little fruit-syrup-filled hard candies were all over the place in Rome, and I am beginning to think that their cheap Italian sweets actually have crack or something in them. Don't say I didn't warn you.
If you are new to the whole Brandy Melville thing, you are probably frightened by the one-size-fits-all situation. Believe me, at 5'10", I am not generally a person who that works for. This dress is way too short to wear like shown in the photo, but, guess what? Leggings turn it into a loose tunic-y dress hybrid. It works well with a long sweater and boots for a really, really comfy winter outfit.
I am a sucker for anything remotely resembling Vampire Weekend. I am a teenage girl, after all. It's a shame my parents skipped over Mr. Simon in my early musical education, but I am now making up for lost time. His broad career is absolutely fascinating to me, so digging through the archives and listening to all his stellar music is the most fun thing in the world.
STAY LOVELY, READERS